Ok, I admit, I'm a huge salad lover. And I love making huge salads as main dishes. And I know that there are a billion different kinds of salads and a lot of them can be quite amazing, but right now, this is my fave. I've made it at least 4 times in the past week, it's just that good.
Thanks to the
just cook already blog
, I found this spinach salad and I've been using spinach or romaine and switching the pecans for walnuts and chowin it down. SO GOOD. Also, she uses a poppyseed dressing, but the dressing Ryan made to go with our vday salad is what I've been using. There's something about homemade dressings that make salads even better.
Here's a picture of this salad that jana took with the recipe below. Seriously so good.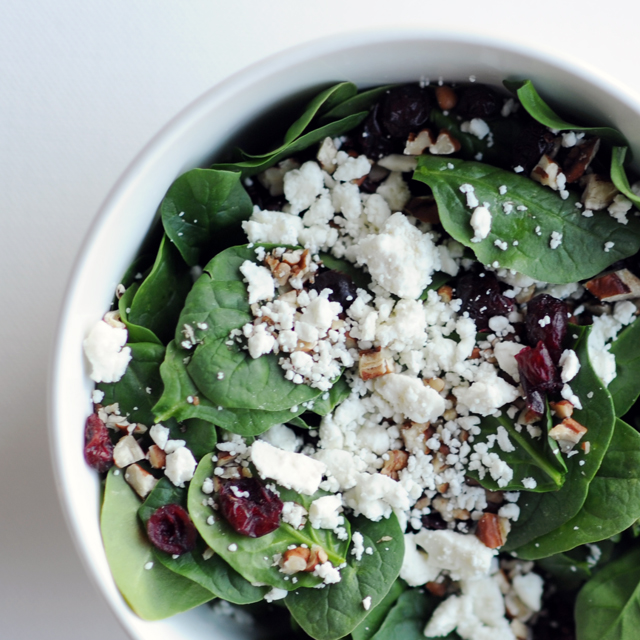 spinach/romaine
feta
craisins
chopped pecans/walnuts
Dressing
thanks to Paula Deen (also, the salad that goes with the dressing is suuuuper good too):
3 tablespoons fresh lemon juice
1/2 cup olive oil or vegetable oil
2 tablespoons sugar
2 cloves crushed garlic
1 tablespoon Dijon mustard
Kosher salt and freshly ground black pepper
**I convinced Ryan to buy 2lbs of feta at Costco for this salad, and we already had craisins and some walnuts, I guess I'll just have to have this salad again for lunch today and dinner for the next few weeks, darn :)